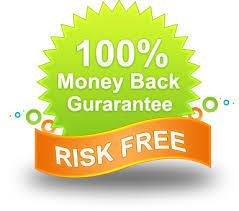 OFFERING A 100% MONEY-BACK GUARANTEE
Warranty indicated under the listings is covered by the manufacturer of the product for 12 months.
We provide exchange, replacement or refund provided if the item is DOA (Dead on arrival), damage or lost in transit.
(Damage or Dead on Arrival): We advise buyers to send us an email through our email within 24 hours from the receipt of your item. We will provide exchange or refund as per buyer request.
(Lost in Transit): We advise buyers to proactively track their package. If you have not received your items after the estimated delivery indicated by the shipping carrier, you may contact us through our email. We will open a trace with the shipping carrier and provide refunds or replacement accordingly.
Quarantee Note:

We ship items immediately we confirmed your successful payment by DHL or FedEx shipping company and it will take within 3 days to deliver to your doorstep.

We have to apologize in any which way we have inconvenience you by going through this process and yet you have not seen your product. Howbeit, this is in reference to our experience in time past, in which after sending a product to our numerous customers with some fake address either our goods is lost, return, or defrauded by unscrupulous individuals, hence our company has put it into measure to receive payment before delivery.

We will surely delivered to your doorstep, what you have paid for and we also have 100% money back guarantee, if the goods deliver to you and you are not satisfy or the goods damage upon delivery, we have the right to replace the goods or to refund your money to you and we also issue a tracking number of FedEx as soon as we ship to you so that you can track the status of your goods on transit.